PREMIUM
This feature is available to our Premium customers.
From any public album that you would like to embed, click the arrow icon to open the Share menu.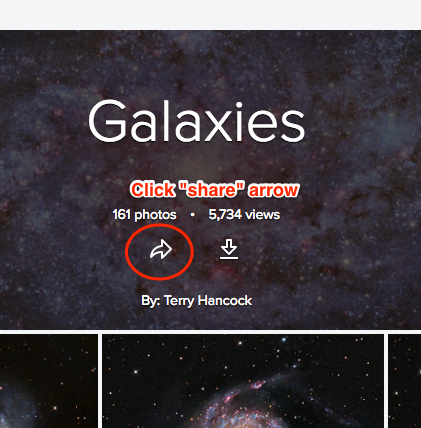 In the share menu, select Embed , and then set your preferred options. Then copy the highlighted HTML embed code (starts with <a data-flickr-embed="true" ... ) to your clipboard.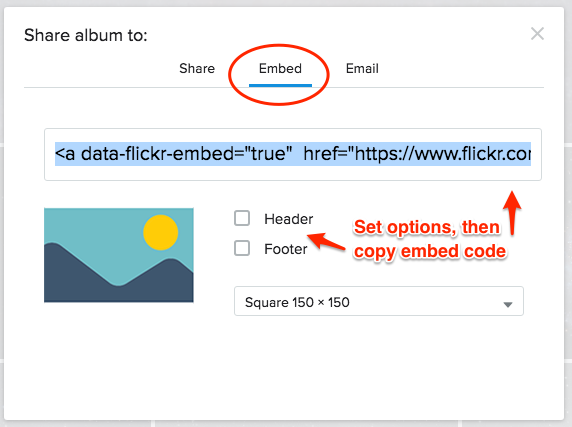 Paste the code into a new Text Snippet on your SwimTopia site as described in the main "Embed a Widget" article.