PREMIUM
This feature is available to our Premium customers.
You can use Survey Monkey to embed a poll or survey on your site.
Create your survey on the SurveyMonkey.com website. When you are done, select the Collect Responses option either from within the survey:

Or from your list of saved surveys:

Select the Website option in the Add a New Collector bar.

Configure your widget by selecting Embed under Survey Type, and Support WordPress under Display Options, and then click Save.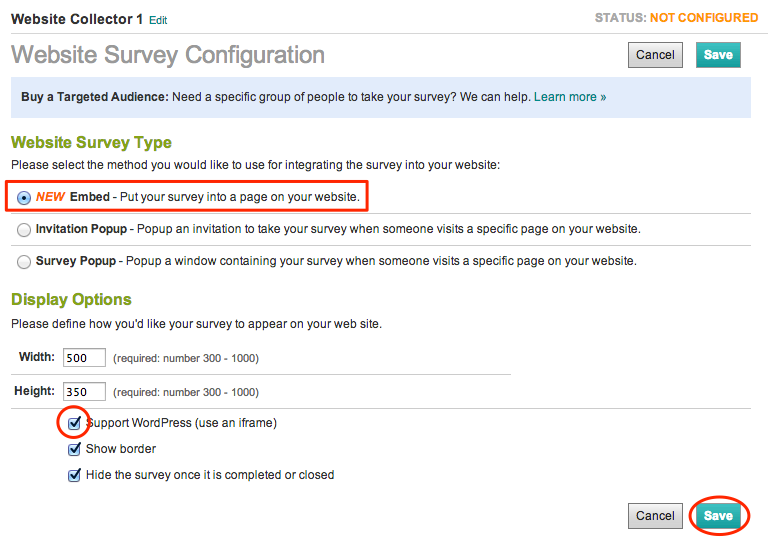 Copy the contents of the Website Code field to your clipboard, and paste it into Text Snippet on your SwimTopia site, as described in the main Embed a Widget article.