PREMIUM
This feature is available to our Premium customers.
Meteored Weather Widget
Step 1:
Configure your preferred weather widget on https://www.theweather.com/widget/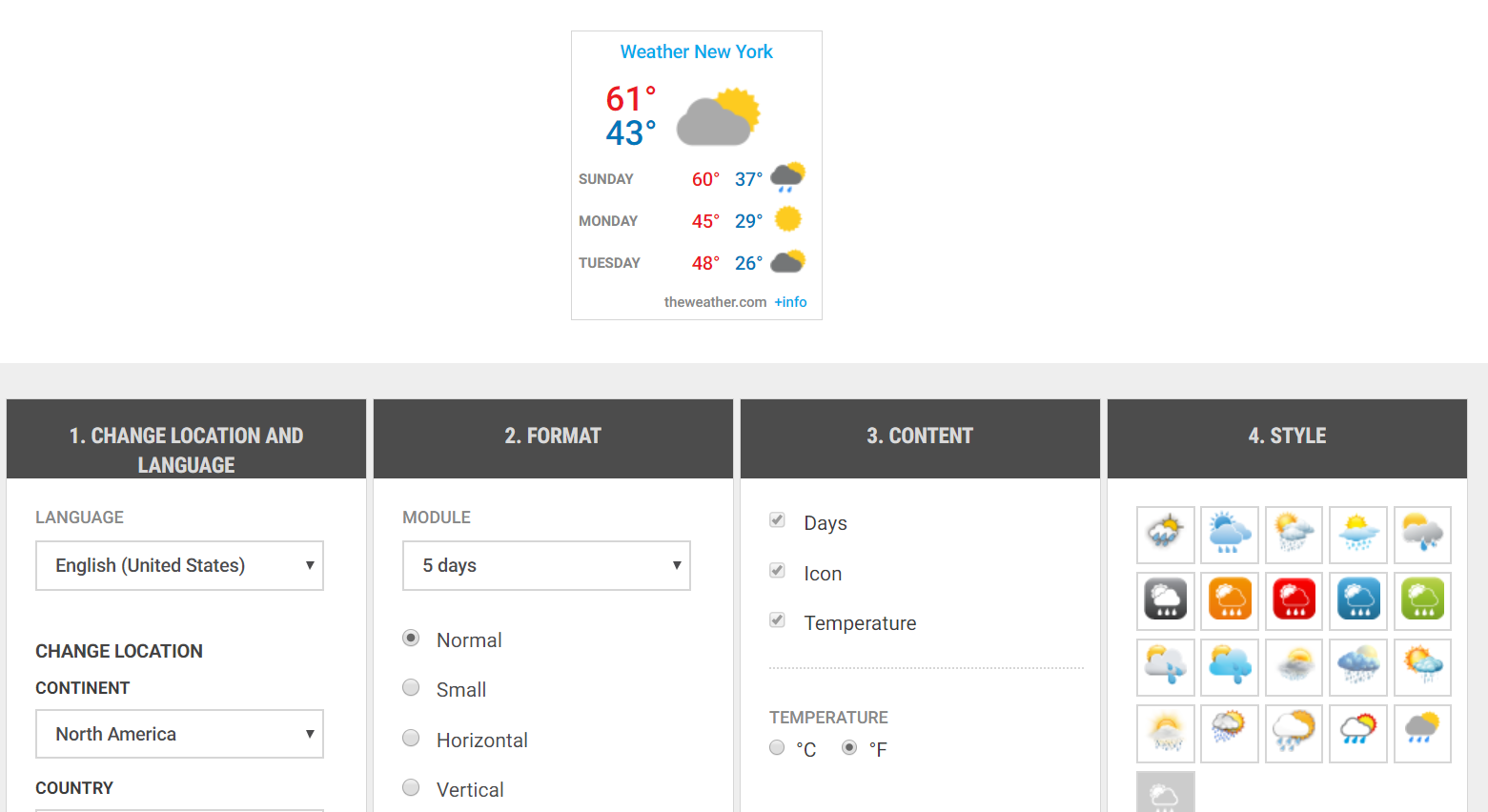 Step 2:
Follow the instructions to generate the code, and then copy this code to your clipboard.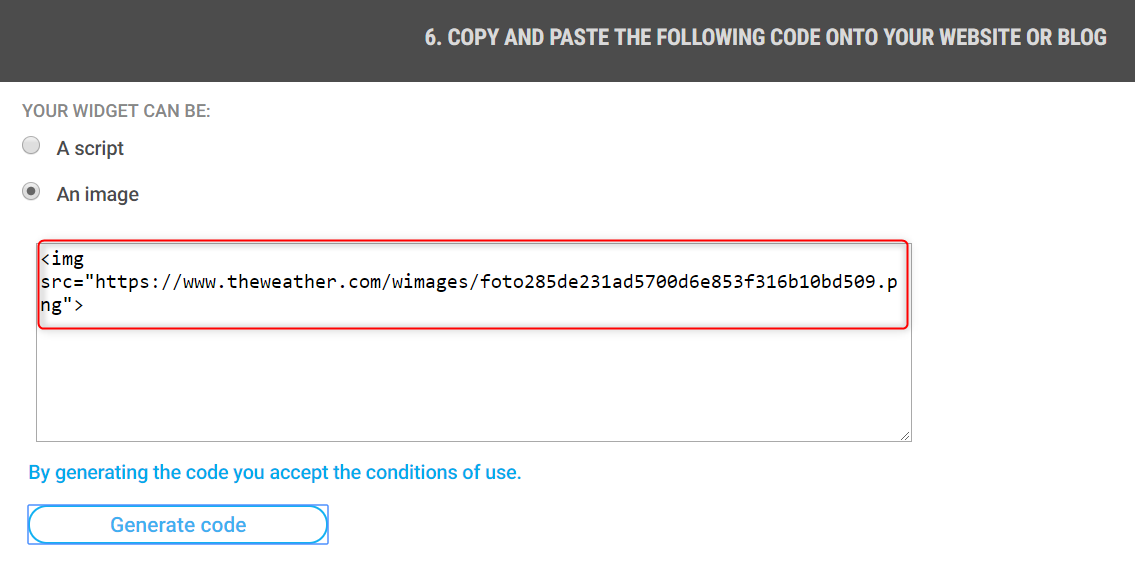 Step 3:
On your SwimTopia website, drag over a new Text Area snippet, click the "</>" (HTML) button on the right, paste in the code, and click the Create button.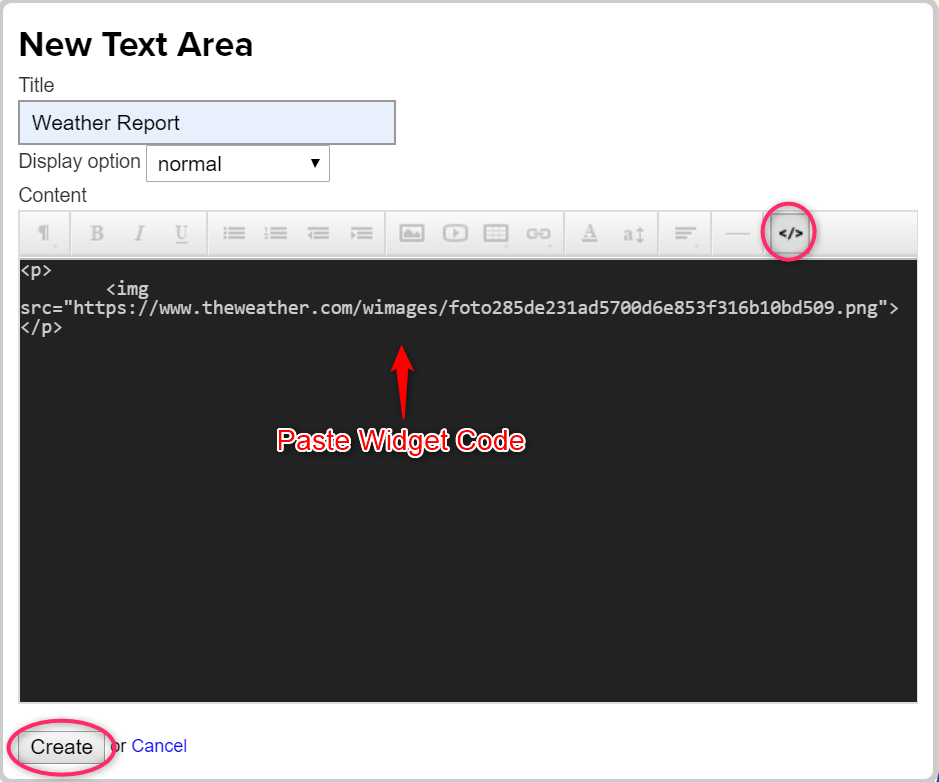 Done! Your Widget is now ready to view.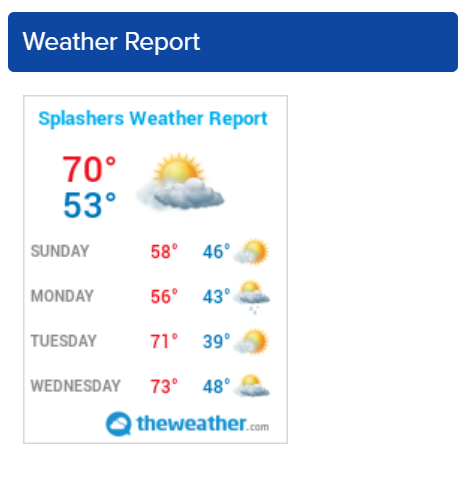 ---
Want to learn about other widgets you can utilize? - Embed a Widget—custom code from other sites