PREMIUM
This feature is available to our Premium customers.
Free Countdown Timer
Step 1. Configure your preferred countdown widget on http://www.timeanddate.com/clocks/freecountdown.html, follow the instructions to generate the code (make sure you choose the https version), and then copy this code to your clipboard.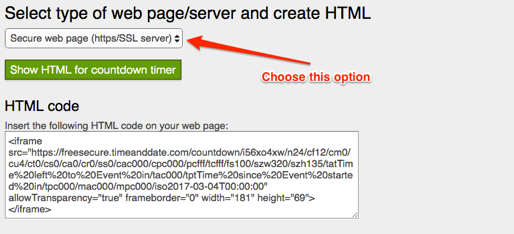 Step 2. Paste the code into a new Text Snippet on your SwimTopia site as described in the main "Embed a Widget" article.