---
Covered in this Article:
---
Viewing Athlete Roster & Parent Information
From People tab choose a season from the menu and click Search. This will list each member who was active on your team during that season.
---
Viewing Meet History
From the Schedule tab choose a season from the list in All Meets & Events. This will show each meet that contained results from your history export. Click on a meet to view entries, events and results that were loaded.
» Note: Only imported meet events will be added from the history export.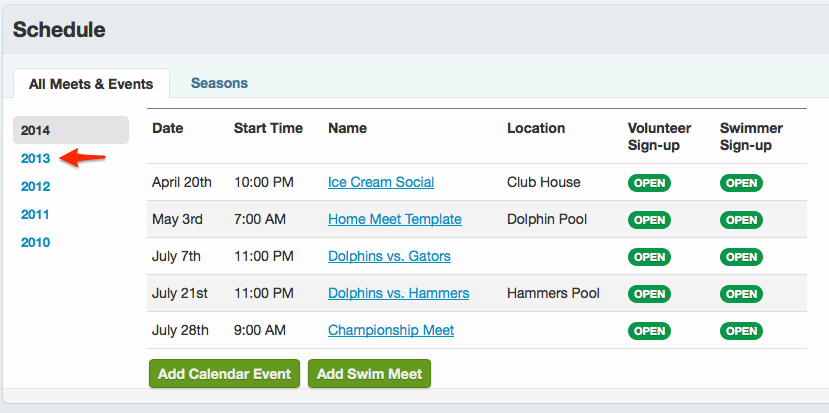 ---
Importing Team Roster & Time History
For instructions on getting your data imported from other meet management systems into your SwimTopia account ➞ See the instructions in the relevant tutorial:
---
Exporting Athlete/Team Roster
To export your roster ➞ See our Exporting Athlete/Team Roster Report article.
---
hcmanagepeople