Export Athlete/Team Roster Report
From Manage Team > Reports, select the Athlete Roster report under Athlete Information. By default, the report will be set to run for all athletes in the current season, including non-competitive athletes.
Change these setting as needed and click the Generate Report button.

On the report results, you will see a link to "Download Roster for Team Manager" as seen below.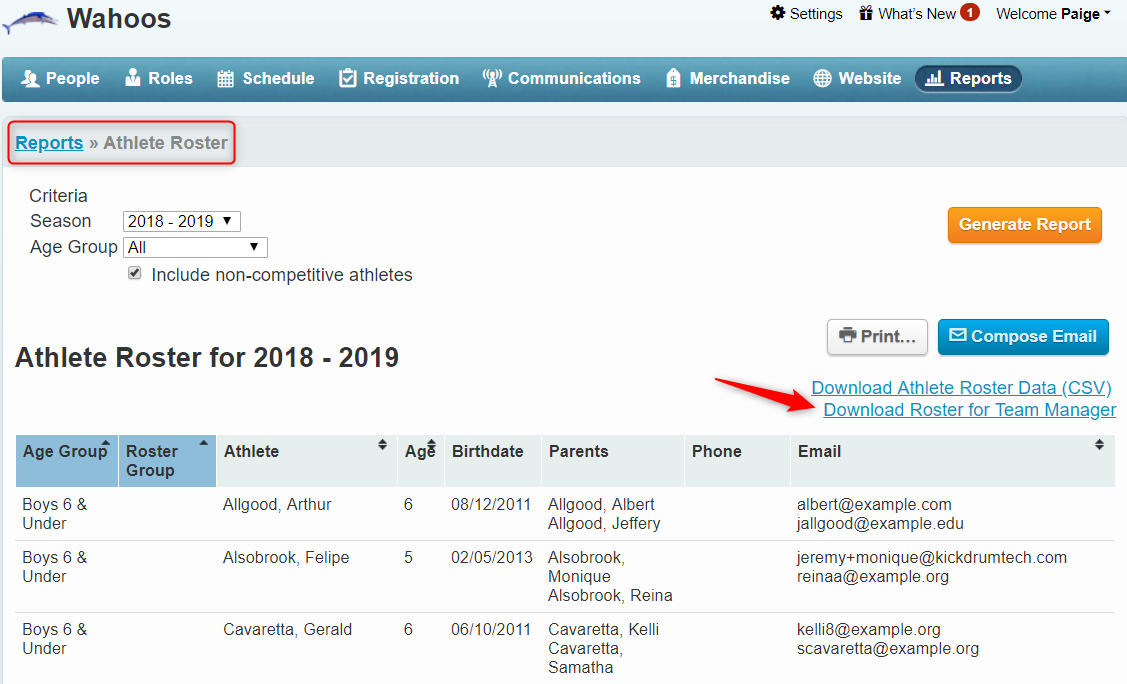 For instructions on getting your Team Manager or Team Unify data imported into your SwimTopia account, see the instructions in the Team Roster and Time History tutorial.
If already imported, see our tutorial on Viewing your Team Roster and History.
hcmanagereports