Go to Manage Team > Settings > Uploaded Files to upload files to your SwimTopia site.

---
Covered in this Article:
---
File Types
This is a good place to upload:
Images you want to use as a site background
General purpose documents you might refer to from more than one location
Files you want to link to in an email, and so on.
>>Note: You'll use this to upload files that are not otherwise handled by Meet > Files or the File Attachment snippet.
---
Add File
You can use Categories to organize your uploaded files by assigning the category when you upload the file and you can search for files by name and category.

---
Uploaded Files
Clicking on the file name will open the file or download it, depending on your browser and how it's set up. Right-clicking the link will allow you to copy the file's link.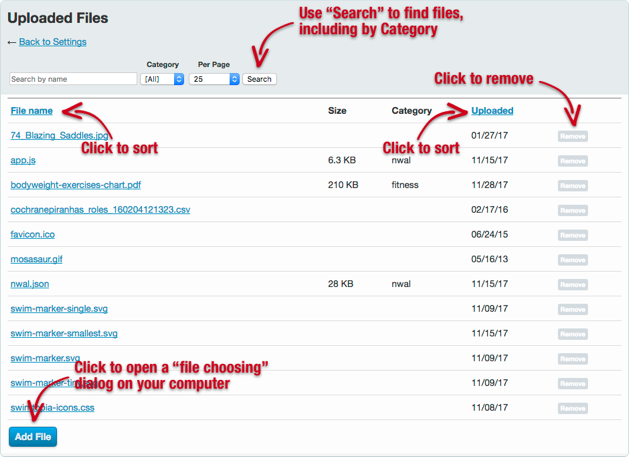 ---
hcmanagesettingsuploadedfiles