The Mobile App settings screen is where you make a meet available to be found using the Public Meet Search and available to your Guest users who do not have a SwimTopia login. It is also where you can edit which Scores are set to display in the app.
---
Covered in this Article:
---
Accessing the Mobile App Configuration Screen
The Mobile App screen is found under Meet Maestro Settings (gear icon).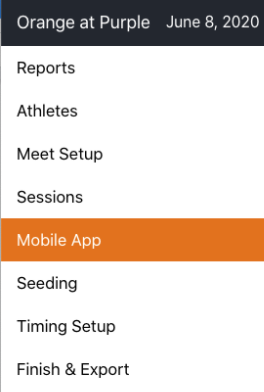 ---
Mobile App Configurations
➧

Public Meet Search
For a meet to show up in the SwimTopia Mobile app's Public Meet Search, the meet must be using SwimTopia's Meet Maestro meet management software AND the Public Meet Search + Guest Access option must be explicitly enabled by a team admin. (disabled by default)
SwimTopia Mobile - Public Meet Search View
A static message displays at the bottom of the screen to provide a possible reason when a meet is not coming up in the search.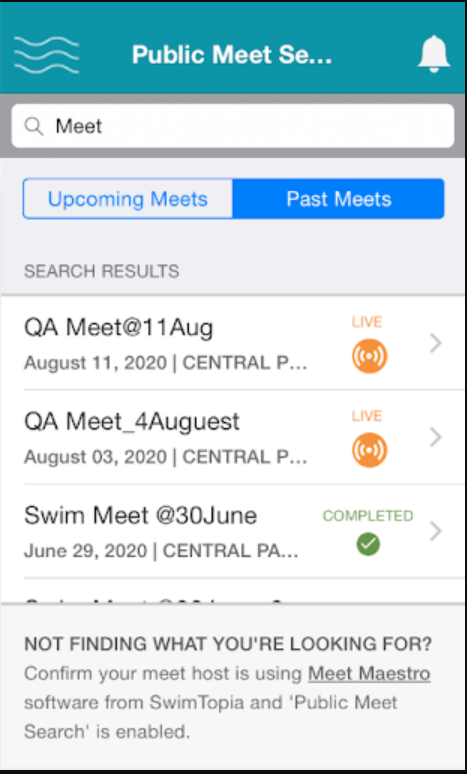 ➧

Score Display
All scores will display by default. A team admin with access to the meet in Meet Maestro can configure the display as seen below:

---