After all meet entries are completed and the meet is linked between the home/visitor teams, it's time to close entries and signal that you're ready to merge. See the SwimTopia - Meet Linking article for more details on linking meets.
Go to Entries > Merge/Export and set "Lock out all entry changes" to On.  This will prevent anyone from making any changes to the meet entries.
After locking entries, check the box next to "Ready for Merge" and Save your selection.
When meets are linked, all teams in the meet must check the "Ready for Merge" box before the "Merge Meet Entries" button is enabled (button will only display for the Home team).
Clicking the "Merge Meet Entries" button opens a dialog with options for the Merge (some of these options will be disabled, based on the league's Meet Template "Seeding & Scoring" settings. See SwimTopia - Setting Up Seeding and Scoring Rules for more details).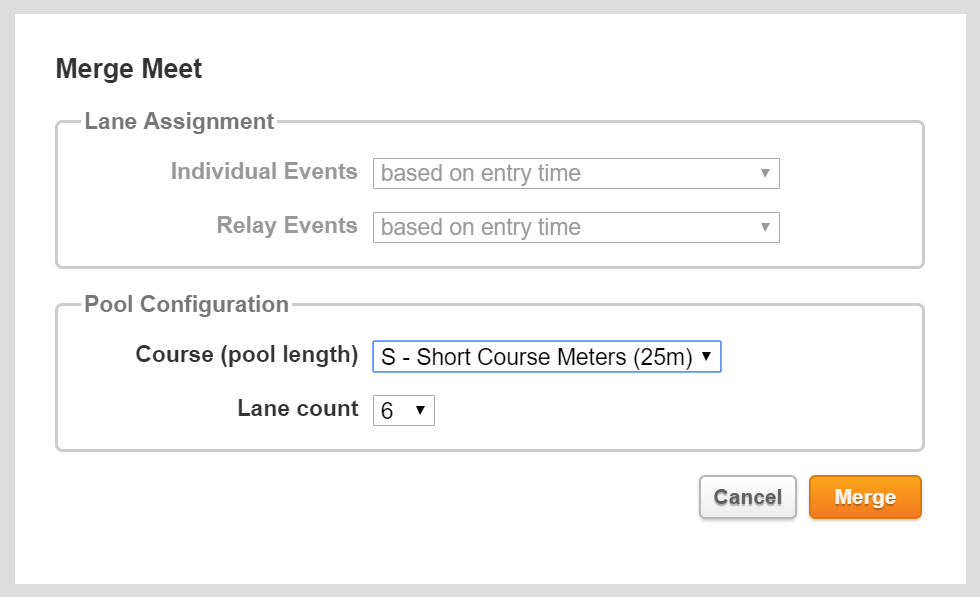 Once the home team merges the entries for the meet, all "Ready to Merge" checkboxes are automatically unchecked – this is to prevent the home team from re-merging without the visiting team's consent.
The "Run Meet" button is now enabled. Clicking on this button will launch Meet Maestro in a new window (we suggest using a Chrome browser). 
Note: Multiple admins, including admins on any of the participating teams, may then click "Run Meet" to see the meet in Meet Maestro and run reports. The meet may be open in multiple browsers concurrently.