The last two sections to configure are Confirmation and Email Confirmation/Replies, which configure messages received after registration and checkout are complete.

Select Confirmation from the menu and enter a title and body of your closing message, which is displayed after a successful registration.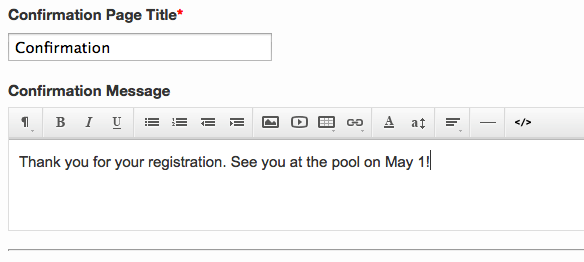 Enter the email subject and body of your message.
The same confirmation message as above can be used in the confirmation email unless you check Use custom message below.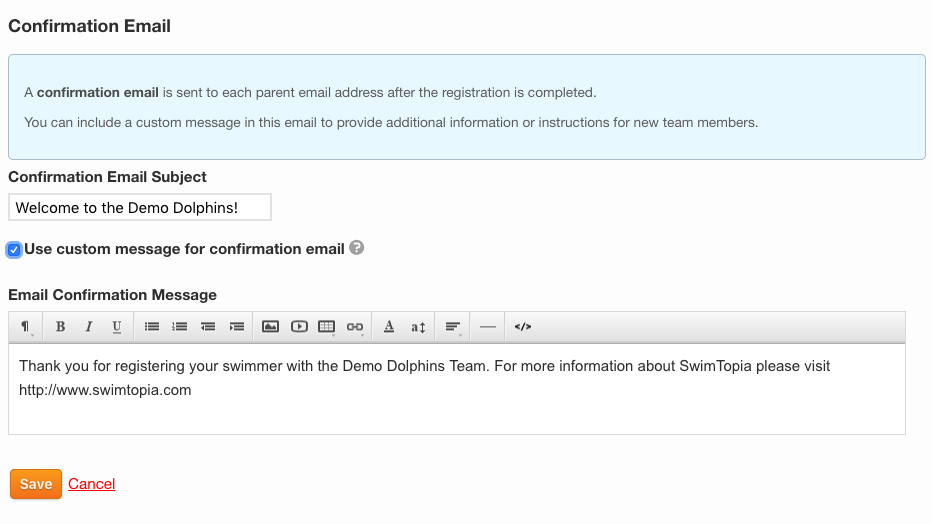 Click Save to save your changes and to preview or activate your registration form.