PREMIUM
This feature is available to our Premium customers.
SwimTopia Snippets allow you to add many different kinds of content to your website.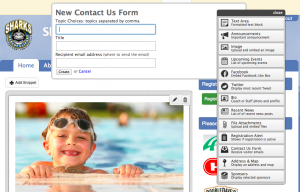 Working with Snippets
Select Manage Website: Edit Page Content from the Admin menu on your website.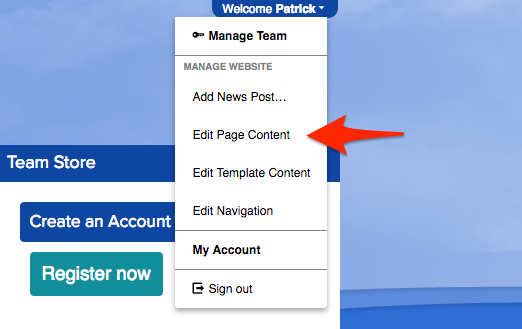 Select this option on any page to enter edit mode which allows you to add, change, delete or move Snippets around on that page. For a demonstration on how to add, edit and delete content, plus additional site customization features, See ➞ ▶️ Tips on Customizing Your Website.
To add a new Snippet, click +Add Snippet to get a list of Snippets to use.
Available Snippets include:

Click and drag a Snippet from the list into the gray area on the page. You can always reposition it later by dragging it up and down the gray bordered area as seen below.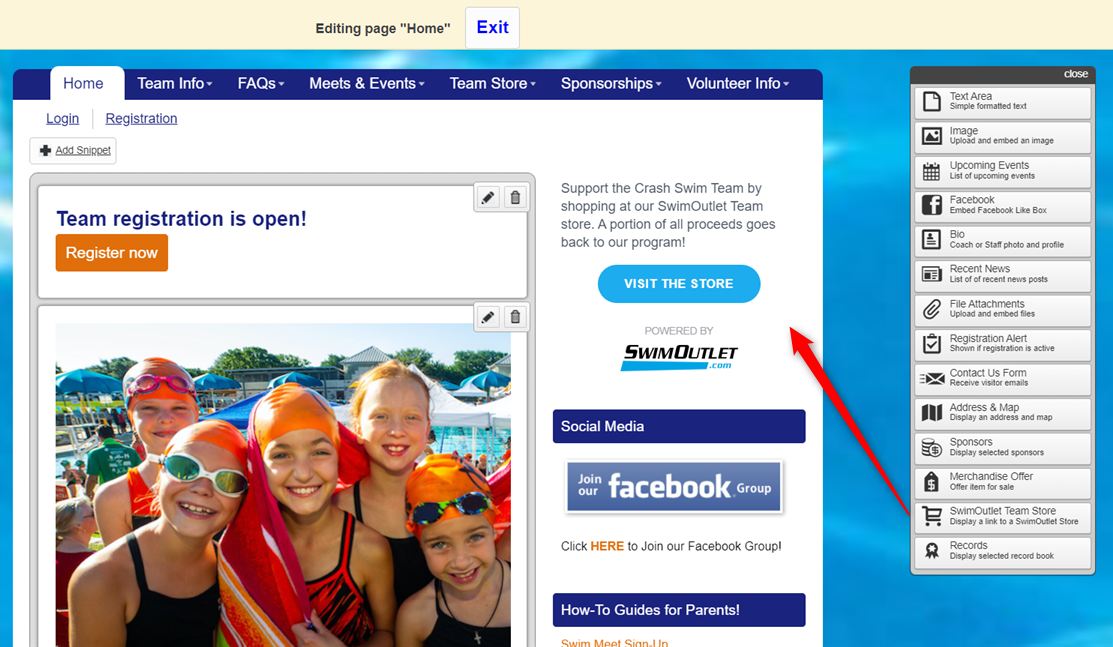 To edit an existing Snippet, click on the Pencil in the top right corner of any Snippet.
A new window will pop up, where you can replace the default text or settings with something new.
To save your changes, click Update.
To delete a Snippet, click the Trash Can in the top right corner of that Snippet.
To confirm the delete, click OK.
When you are done editing a page, click Exit in the yellow box at the top of the page.
See the Editing Template Content tutorial for more information on editing your sidebar and footer (template) content.
Available Snippet Content
Each page can contain any number of Snippets, which are different types of content such as text, photos, maps, files, etc. that build the content on your website. See below for a description of each available Snippet.
» See the Adding Content with Snippets tutorial section to learn more about each Snippet.