As with the pre-meet reports (discussed in our Meet Maestro Settings - Pre-Meet Reports article), all post-meet reports are found under the Meet Maestro Settings (gear icon).

Generate necessary reports by clicking on the report headings.
Post-meet reports are in the right hand column.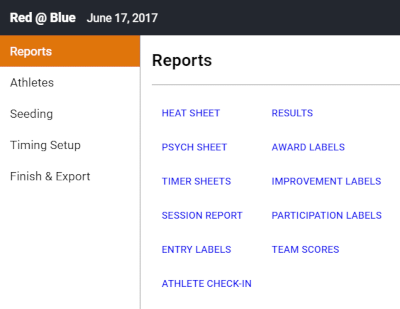 Sort & Filter Options - Each report will provide Sort & Display Options, and can be downloaded and/or printed.
RESULTS: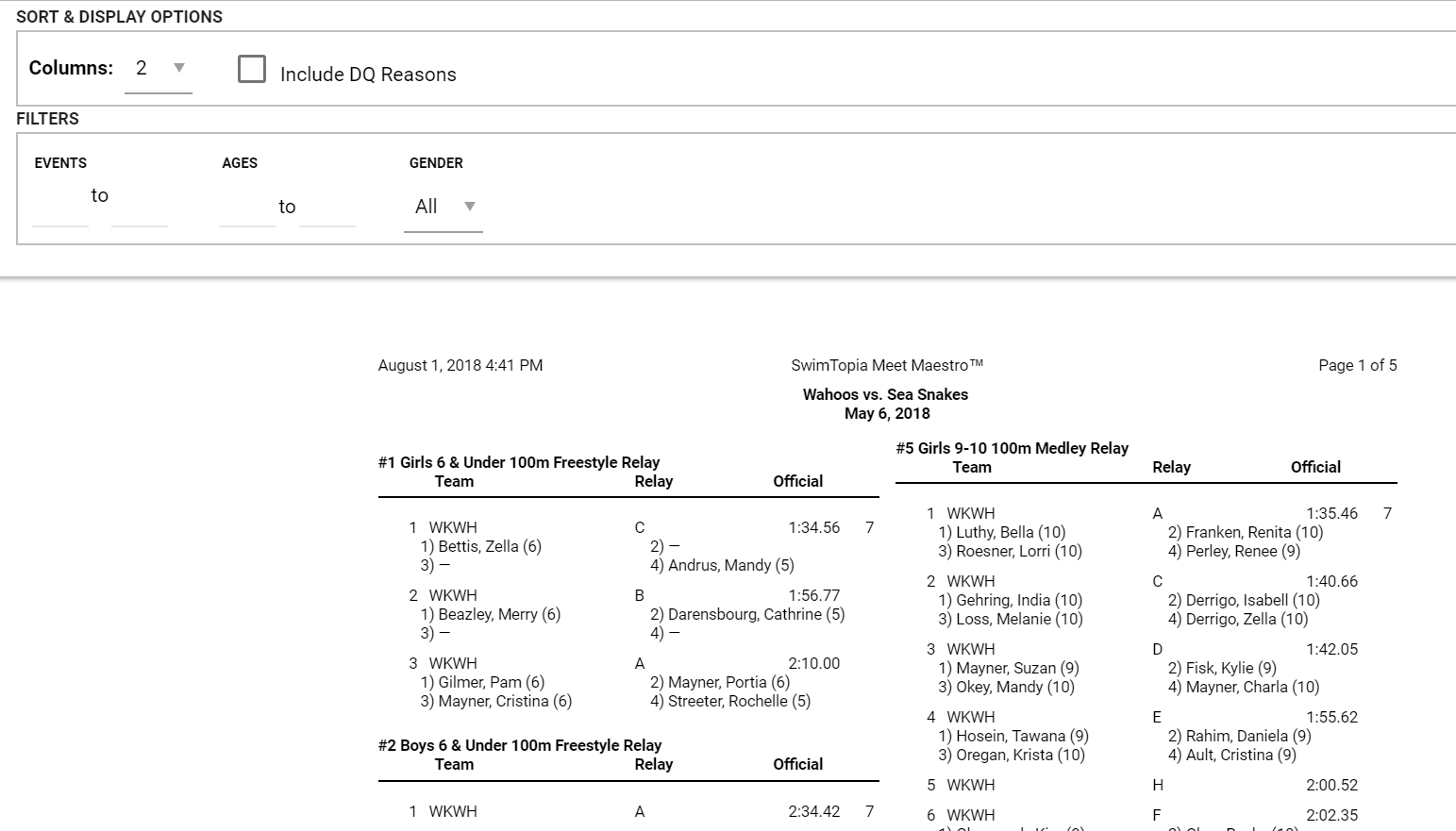 As mentioned in the Meet Maestro Settings - Finish & Export article, Results (including scores) will automatically be uploaded to:
Each team's Results tab of the corresponding meet on their SwimTopia site.
The Athlete Performance reports (Reports tab within SwimTopia).
The per-family "My Account" swimmer time history pages within SwimTopia. 
Displaying results on your SwimTopia site for your team - A meet result report in .PDF format can be attached to the meet or uploaded to the site for parents/athletes to access.
This file will appear alongside the corresponding meet in your website's meet schedule. 
PDFs are not imported and do on affect the results.
These results are formatted for view/download only.
In Meet Maestro, save the Results report in PDF format (see instructions below) 
Go to Manage Team > Schedule > Select Meet Name > Files, click the New Attachment button and select the .PDF report above from your local drive for your selected meet.

Saving Reports in .PDF Format - For both SwimTopia and Meet Maestro reports you can save reports in PDF format through your computer's print function:
Click "Print"

For "Destination," click "Change"

Select "Save as PDF"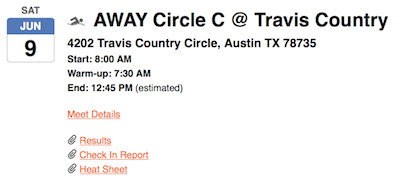 AWARD LABELS: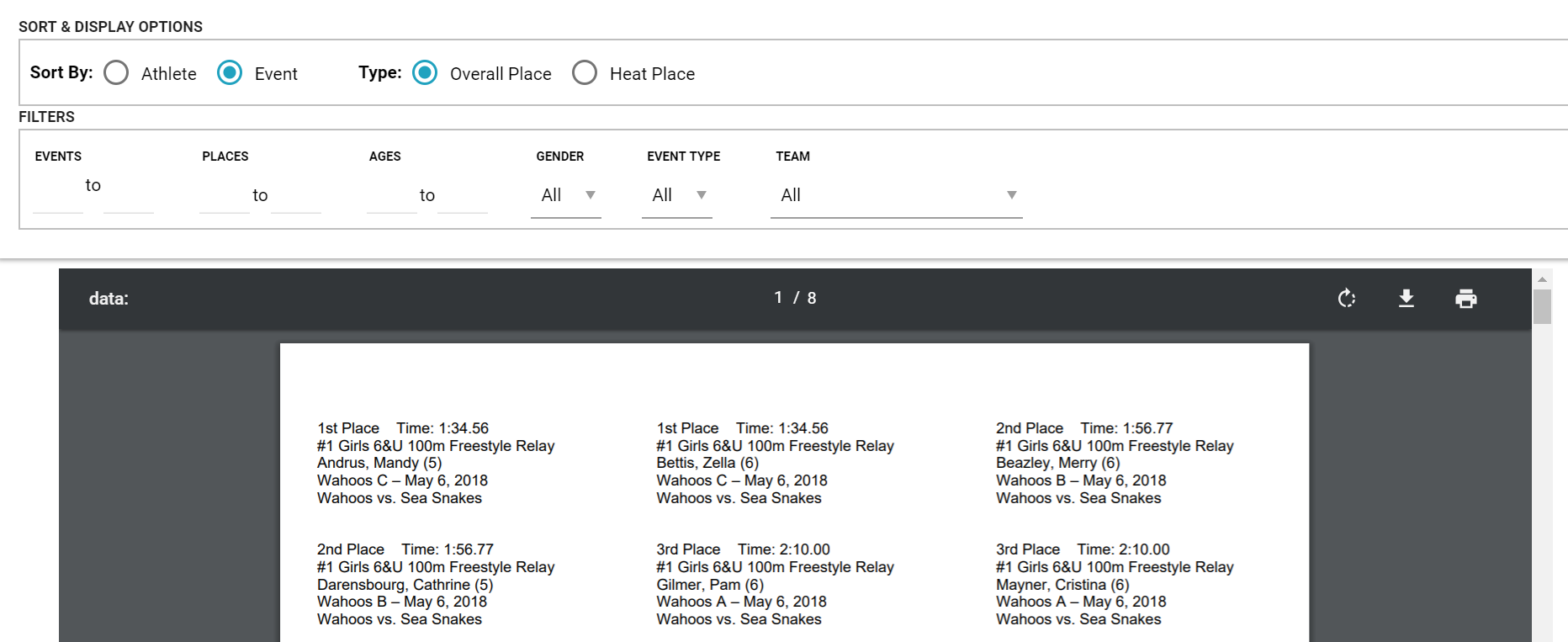 IMPROVEMENT LABELS: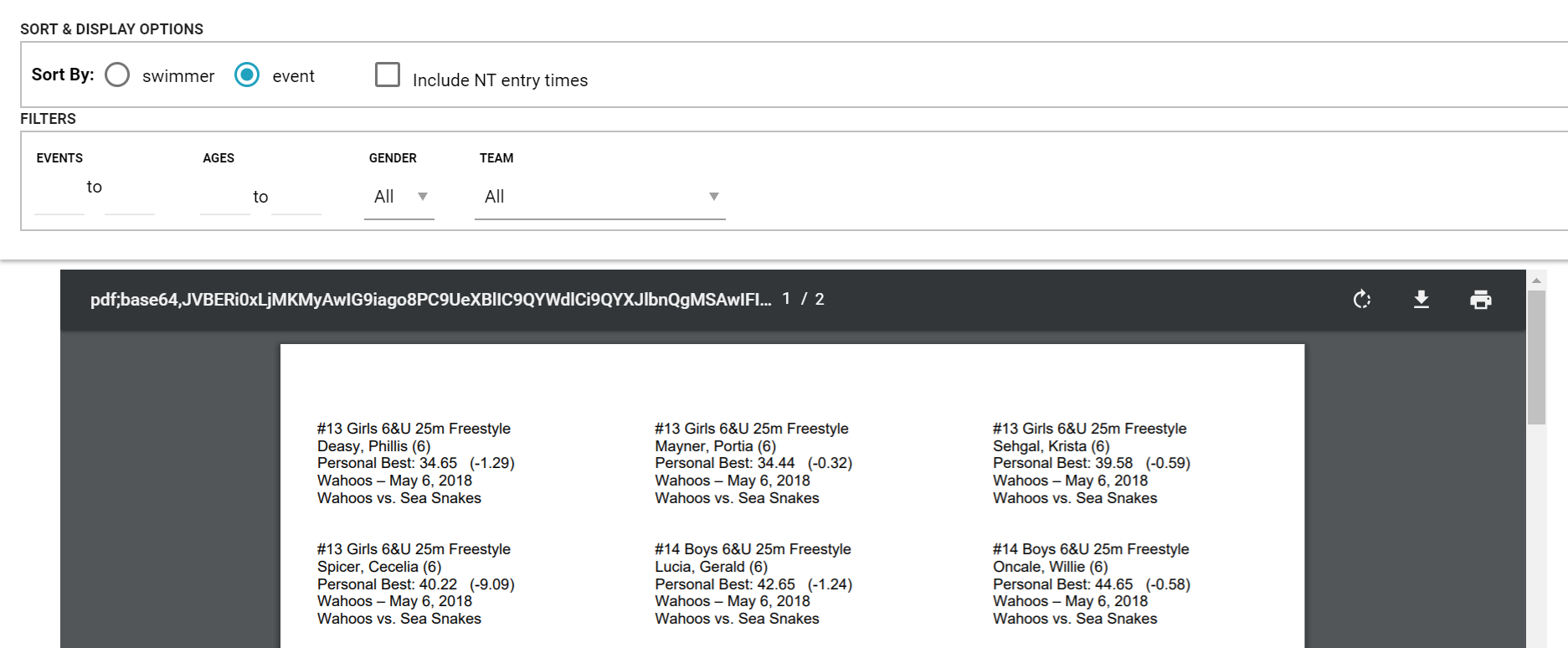 PARTICIPATION LABELS: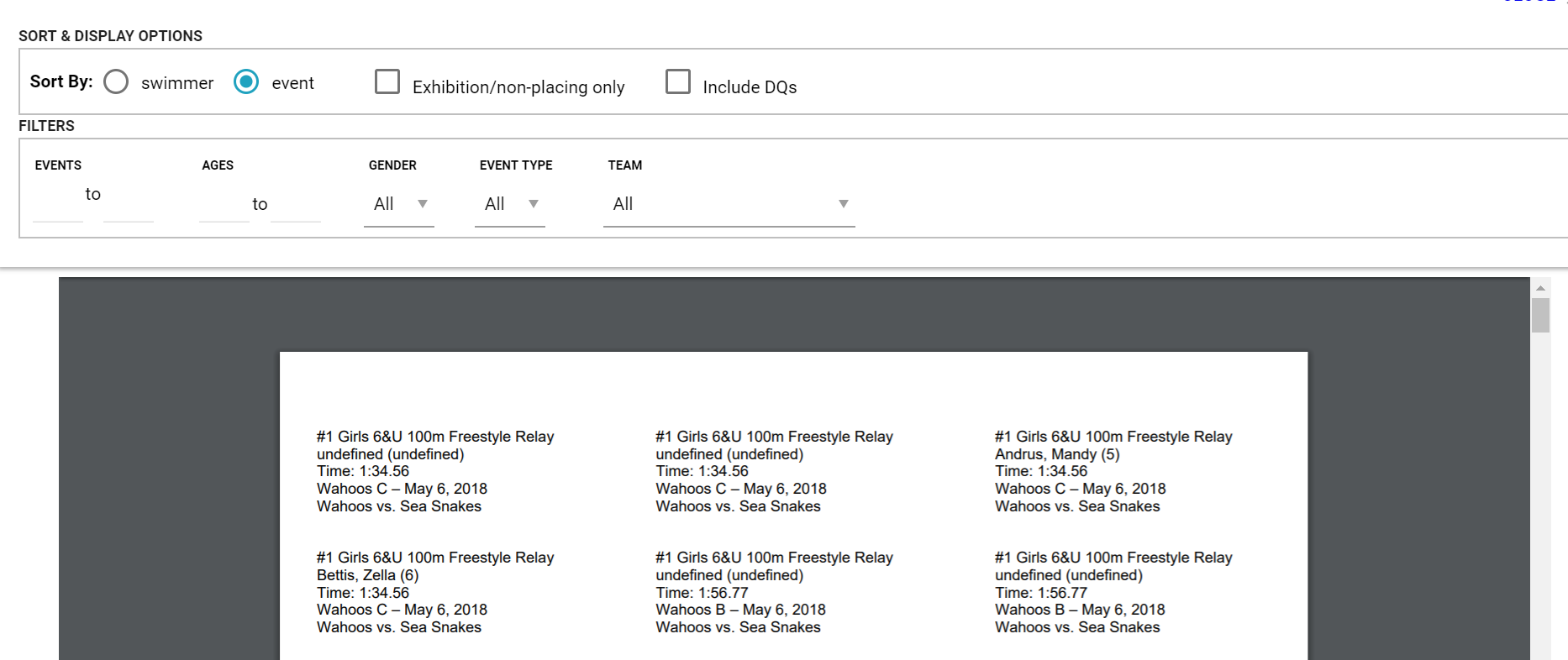 TEAM SCORES:

Label Tips
CTS Dolphin users: Label reports are now available in the Desktop app. The first page of labels is generated as a preview and full PDF can be opened for printing.
Labels: Avery 8160 for inkjet, or Avery 5160 for laser printers (can be another brand)
Label Size: 1" X 2 5/8"
Sheet Size: 8 1/2" X 11"
Labels per Sheet: 30
Printing Tips
1. Best printing results occur when using Chrome. (Only fully supported browser)
2. Ensure your zoom level is 100%. Do NOT check "Fit to Page."
3. Be sure your report has finished loading before printing or saving as a PDF. Depending on computer and connection speeds, the first pages may be loaded, but the rest of the report may not finish for a few more seconds.
4. For larger reports, like the Timer Sheets, it can be helpful to print smaller ranges.