SwimTopia Snippets allow you to add many different kinds of content to your website.  For more information about using Snippets, see our article, Working with Snippets to Create and Edit Page Content, or view our short video about Working with Snippets.
Text/HTML Area Snippet
This is the most free-form and flexible snippet that you can include almost any content you can think of.
Enter a title for your new text area, then type or paste your text into the box and customize it using the formatting palette.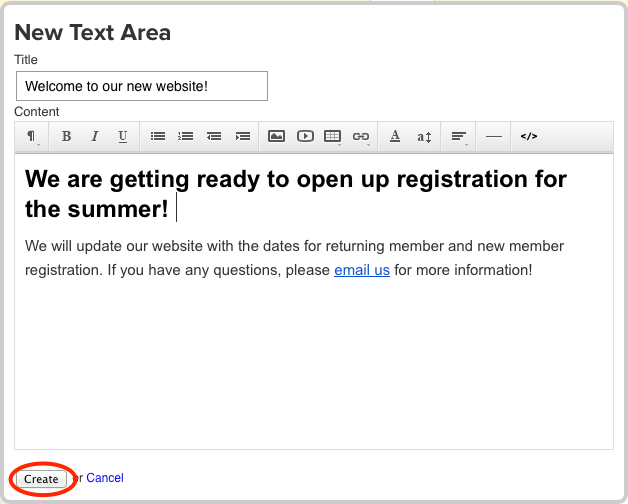 Click Create to save your changes or Cancel to exit.
Text snippets, news posts, and communications messages all use the Redactor WYSIWYG html editor. To add images to the text areas using this html editor, see this FAQ about inserting images.