PREMIUM
This feature is available to our Premium customers.
SwimTopia Snippets allow you to add many different kinds of content to your website. For more information about using Snippets, see our article, Working with Snippets to Create and Edit Page Content.
Address & Map Snippet

Use this snippet to display an interactive map and driving directions powered by Google Maps.
Enter the name and physical address of your location. Select a verified address match from the list that appears. If no list appears, double check that your address is available on Google Maps.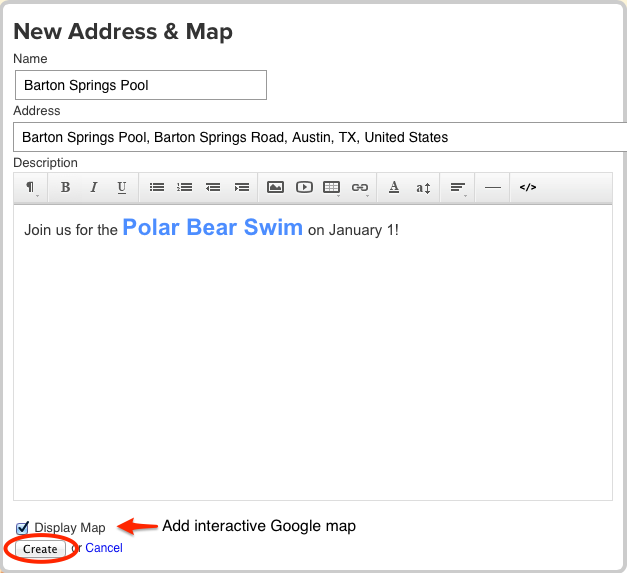 Check Display Map and Create to display the map. Or click Cancel to exit.