PREMIUM
This feature is available to our Premium customers.
Our "Snippets" allow you to add many kinds of content to your website. This article focuses on the Merchandise Offer Snippet and corresponding Shopping Cart Snippet to allow you to sell any item you set up in your Merchandise catalog.
---
Covered in this Article:
---
Accessing the Snippet Menu
If logged into a designated Site Admin account or an account assigned to a Role with the "Manage > Website" permissions, you will hover over the navigation menu (top right) and select Edit Page Content if you want the image in the body of your page, or Edit Template Content if you want the image in the right sidebar down your page.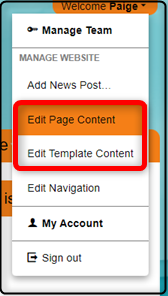 Next you will see the +Add Snippet button. Click on this button and the snippet menu will display to the right of the page.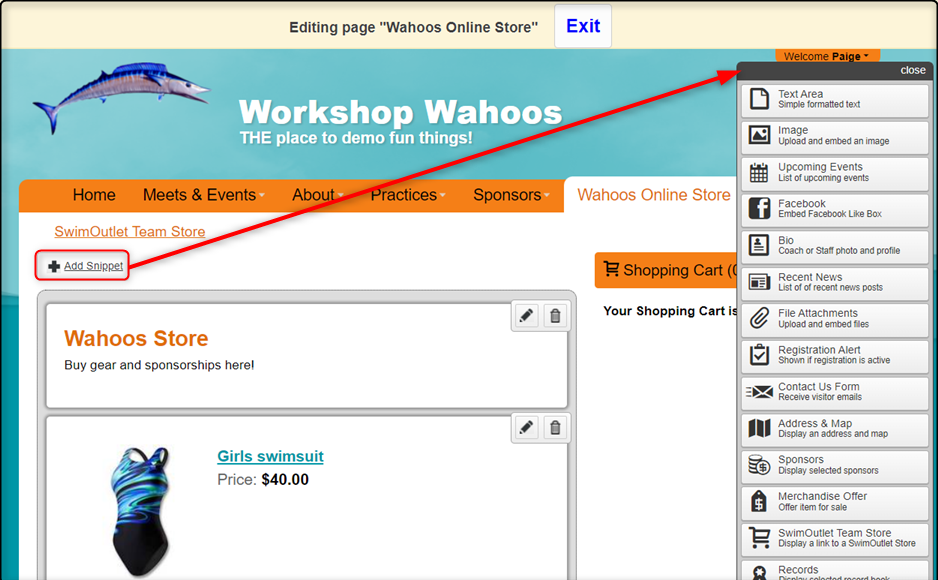 ---
Merchandise Offer Snippet
A Merchandise Offer Snippet will be available to drag into any page on your website when the Online Store is enabled and follows any requirements or restrictions the online store feature requires.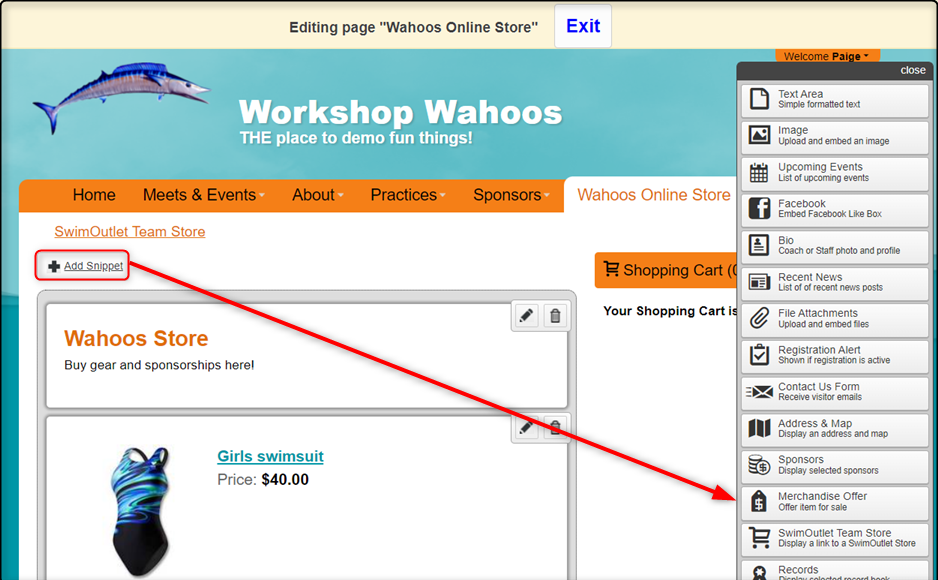 ➧

Restrictions
Only online payment is supported through the store/merchandise snippet
Order limits are only enforced during registration. If you have set an order limit on any of your "merchandise" items, you may not want to add those items to your store or using the merchandise snippet on any page, or be prepared to watch the sales more closely.
After you drag the Merchandise Offer snippet on the page, select a Merchandise item.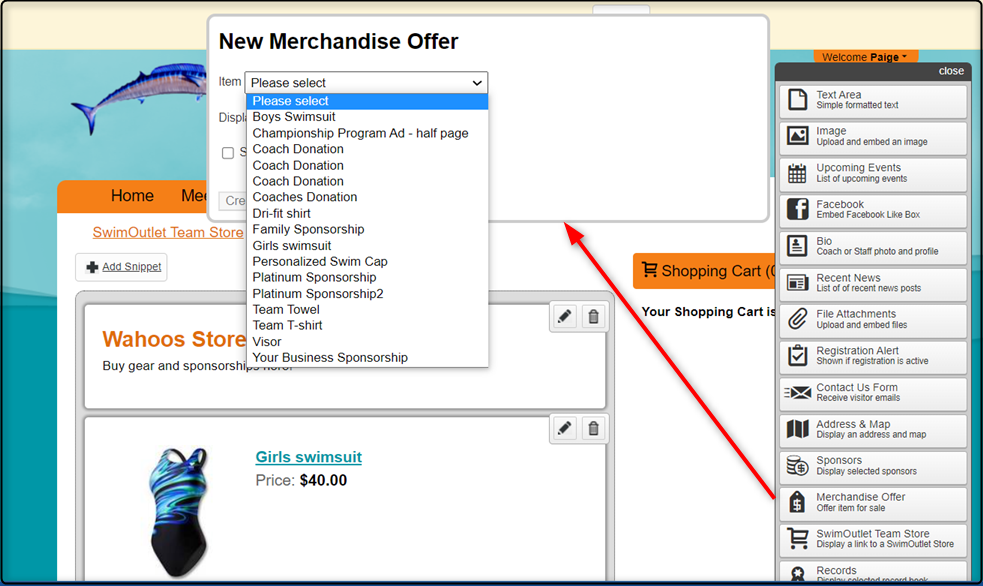 Then select an image display size and description display preference, and click the Create button.
This snippet uses items in your team Merchandise catalog, which are managed in the Manage Team > Merchandise tab from the admin menu.
The item will be displayed with its image, name, price, and optional description (see above). You can add as many Merchandise Offer Snippets as you like to this page or any page or template on your site.
See ➞ our Merchandise article for more information on creating and managing your catalog.
---
Shopping Cart Snippet
A compact Shopping Cart Snippet is available for the "template" section of the page (right side) when the Online Store is enabled. This is accessed from the Welcome menu under Edit Template Content.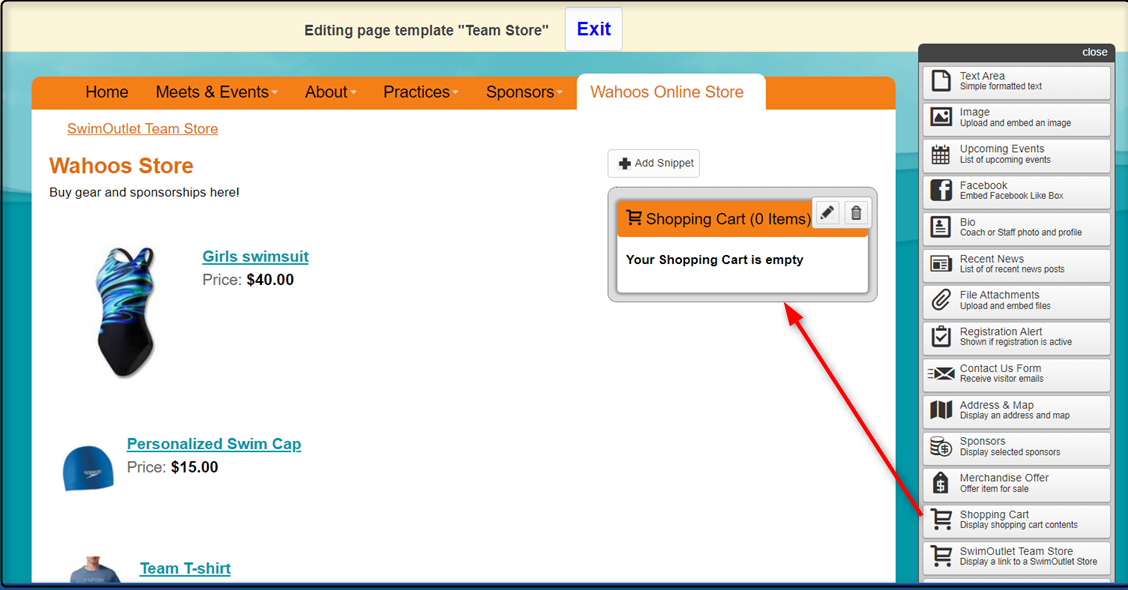 Drag the Shopping Cart Snippet into any template, and click the Create button.
When items are in a user's Shopping Cart, this Snippet will display the name, image, and option selected for each item in the cart.
Clicking the View Cart button will send the user to the Shopping Cart page.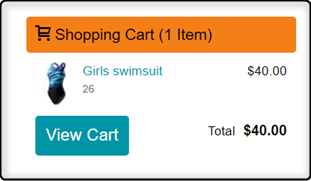 When a user's Shopping Cart is empty, the snippet will display with an empty cart message.

For more information about using or adding Snippets to your web pages, ➞ See our article, Working with Snippets to Create and Edit Page Content, or view our short video about Working with Snippets.
---
hcmanagemerchandisecatalog