Looking for product help? There are many ways to receive support.
» Note: If you need billing support ➞ See Billing Support & Policies
---
Covered in this Article:
---
➧

Explore our self-service Help Center
We offer a robust Help Center, accessible day or night, and covering all of the features you'll find with SwimTopia, Team Topia, Meet Maestro, and our mobile app. Here, you'll find helpful step-by-step guides like those we link to below, topic-focused training videos, pre-recorded workshop webinars, and tips and tricks (within our Community section). Bookmark help.swimtopia.com
Answers can likely be found in our detailed articles
Support topics are organized into categories on the home page
Type a subject into the search field at the top of any page in our Help Center
» Team Topia Customers: You'll notice that our Help Center has many articles geared toward our flagship SwimTopia product, but since many features are available in both products, all swim and non-swim teams share the same Help Center at this time.
---
➧

Contextual help from within "Manage Team" on your site
Help Center Link
Click the "Help Center" link in the top right corner of any Manage Team page, and you'll be taken to a section of our Help Center that is relevant to the page you're looking at.

Help Bubble
Click the yellow/orange "Help" bubble in the lower right corner of any Manage Team page, and you'll be presented with suggested Help Center articles, based on the page you're on.

Not seeing an article that you need? Type a topic in the search field of the Help widget for more suggestions.

Still not able to find an answer? You can begin a live chat session with a Customer Happiness Specialist when we're available, otherwise you can leave a message that will open a support ticket.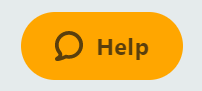 ---
➧

Submit a Support Ticket
Click Submit a request at the top of any page here in our Help Center. A Customer Happiness Specialist will follow up asap.
---
➧

Phone & Chat Support

SwimTopia Customers: 877-856-2940 (Option 2)
Team Topia Customers (Non-Swim Teams): 877-512-8326 (Option 2)
Chat: When we are available (depends on how busy we are with support tickets and calls), you will see this option at the bottom of the Help Center screens and Help Center bubble from your Manage Team pages in your site.
» Note: We answer the phones and reply to tickets from 9am-6pm Central Time. After hours and holidays, you can leave a message and we'll return your call or reply to your ticket asap.
---
➧

Topic-Focused Training Videos
▶️ Video Guide - All Topic-Focused Training
Dive deeper into specific topics like website style & content, online registration, volunteer coordination, or meet entries (SwimTopia customers).
---
➧

Example Customer Websites
https://www.swimtopia.com/example_websites/
Browse and find ideas at your leisure. Let us know if you need help recreating anything you see. The Managing Your Website section of the Help Center will guide you through your options.
---
➧

What's my browser?
To troubleshoot your issue, we may need to know the type and version of your OS (operating system) and web browser. This site will provide a summary of the details and also gives you a handy link that you can send to us along with your support request: http://www.whatsmybrowser.org/
---
➧

Stripe Payment Processor - Support Process
Step 1: ➞ See our Stripe FAQs article and visit the Stripe Support Center for an extensive repository of searchable topics (we use Stripe Express Connect). It is very possible your question can be answered in one of these sources.
Step 2: Can't find the answer online? Contact our Customer Happiness Team using one of the options above. (Available M-F 9am-6pm Central Time)
Step 3: If we cannot answer your question, we will contact Stripe Support on your behalf, and will escalate if we do not receive a response within 24 business hours. If we determine the question requires that you contact Stripe Support directly, we will instruct you on how to best reach out to them.
» Tip: Please check the status of your account at the start of each season in case Stripe needs any information from you, to avoid last-minute panic prior to opening registration. You can do this from your Settings > Stripe Account page on your SwimTopia site.
---