Select Medical from the form menu to begin this section.

To receive medical or emergency information and enable signed treatment waivers for athletes, click the Enable this section checkbox.
Enter a title for the page and any descriptive text to help your members properly fill out required information.

You may also want to enable the Treatment Consent section and select which parts of the consent to show or hide.
>>Tip: Both Enable checkboxes on the page must be checked for the treatment consent section to appear.
Enter a title for your waiver and the main text of any waivers in the Description.
Select requirement options for this section below the description.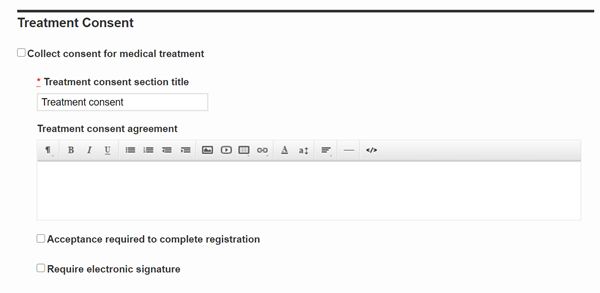 Click Save to save your changes and move on to the next section.
---