CTS Dolphin Wireless Timing System is supported via a downloadable Microsoft Windows Meet Maestro application. This application enables tighter integration with the CTS Dolphin System so that times can be detected and loaded automatically. The web-based version of Meet Maestro is not compatible with the CTS Dolphin Wireless Timing System.
If you have not already installed the Meet Maestro Desktop Application, when you select "Colorado Time Systems Dolphin" under Meet Maestro Settings (gear icon) > Timing Setup, you'll see a link that takes you to the Meet Maestro Desktop Installation Guide with all necessary links and instructions on using CTS Dolphin wireless timing system with Meet Maestro.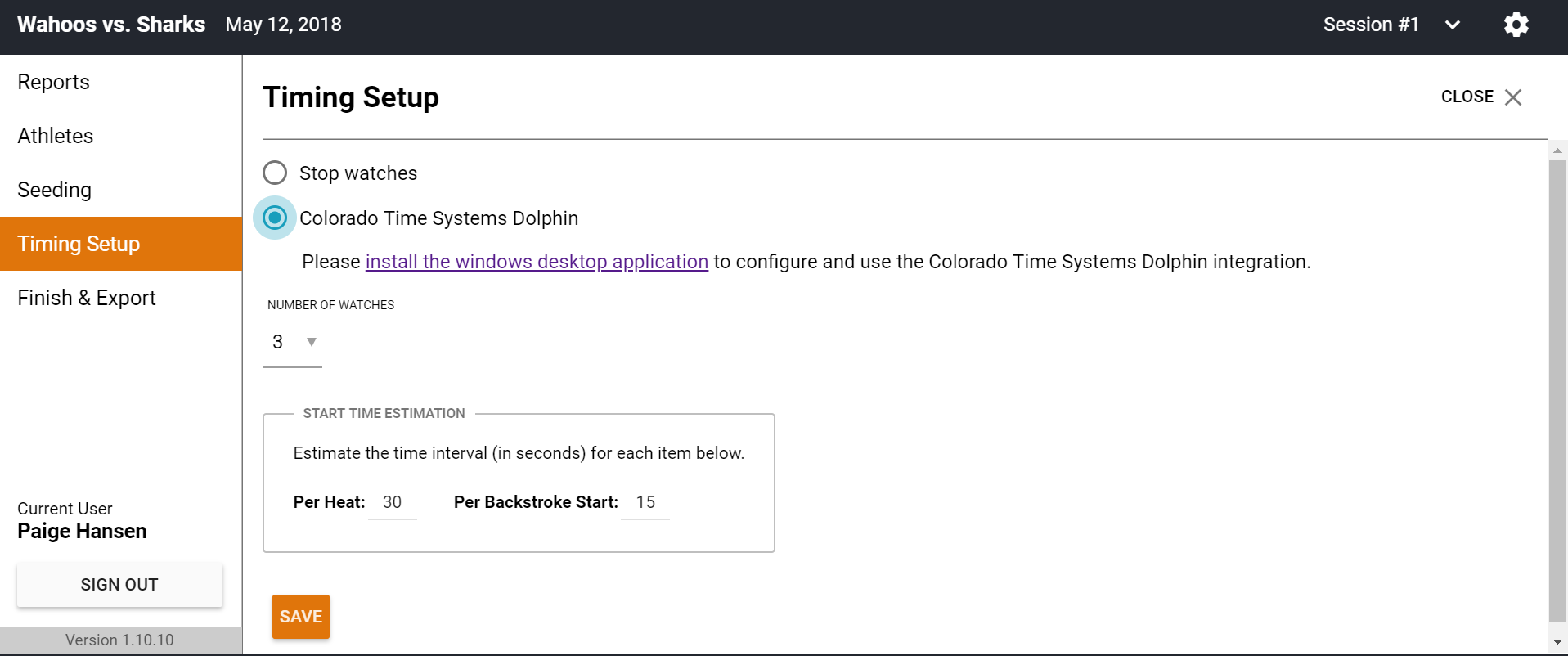 >>Note: Once installed, you'll run the meet from the Meet Maestro Windows Desktop application, not your web browser. However, some reports are only available via the web browser at this time.