In order for teams to be able to merge entries and run the meet together, or for the meet results to appear on a league's division standings, the meets must be linked in each team's site. If your league imported your team's meet schedule, your meets will already be linked.
If not, and you need to link your meets, go to Manage Team > Schedule > Select Meet Name > Meet Setup > Linking.
To link meets the home team should send the visiting team(s) the visitor code for that meet.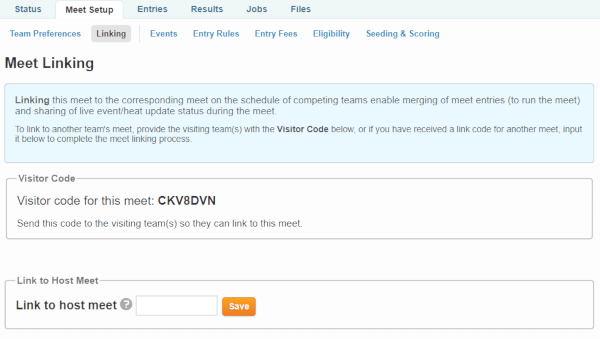 Once the visiting team has entered the code in their meet the home team will see the other team(s) listed on their Merge/Export tab (under the "Entries" heading).

Visiting team's view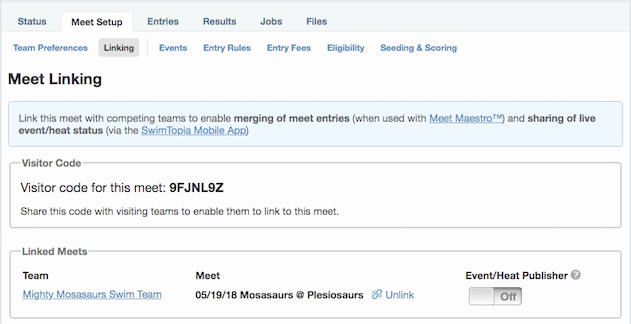 Host team's view
Tip: If a team withdrawals from a multi-competitor meet, they need to unlink from the meet by removing the code. The host team can re-merge the meet if previously merged. See the next topic below for more details.