Once your meet is complete and all teams have entered their results, it's time to Finish the meet and transfer and export your results.
---
Covered in this Article:
---
Transfer Results
Go to the Meet Maestro Settings section by clicking on the gear icon in the upper right corner, then click on Finish & Export on the left.
Lock out changes

Click "Transfer Results," which will automatically transfer results to your SwimTopia account (and to your competitor's SwimTopia account if you ran a virtual or live meet against another Meet Maestro team)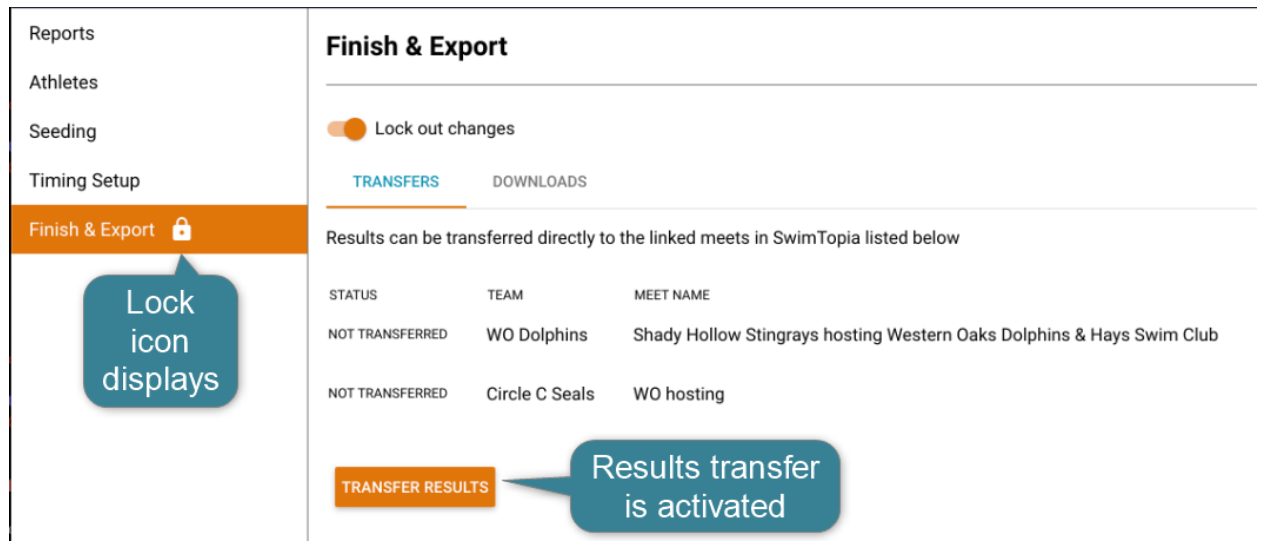 See ➞ Meet Maestro – Finish & Export
---
Create Export Files
You can export various files: results, advancers, merge entries, or merge results.
Switch to the Downloads tab to generate a results export file. For USA Swimming, select the SD3 format.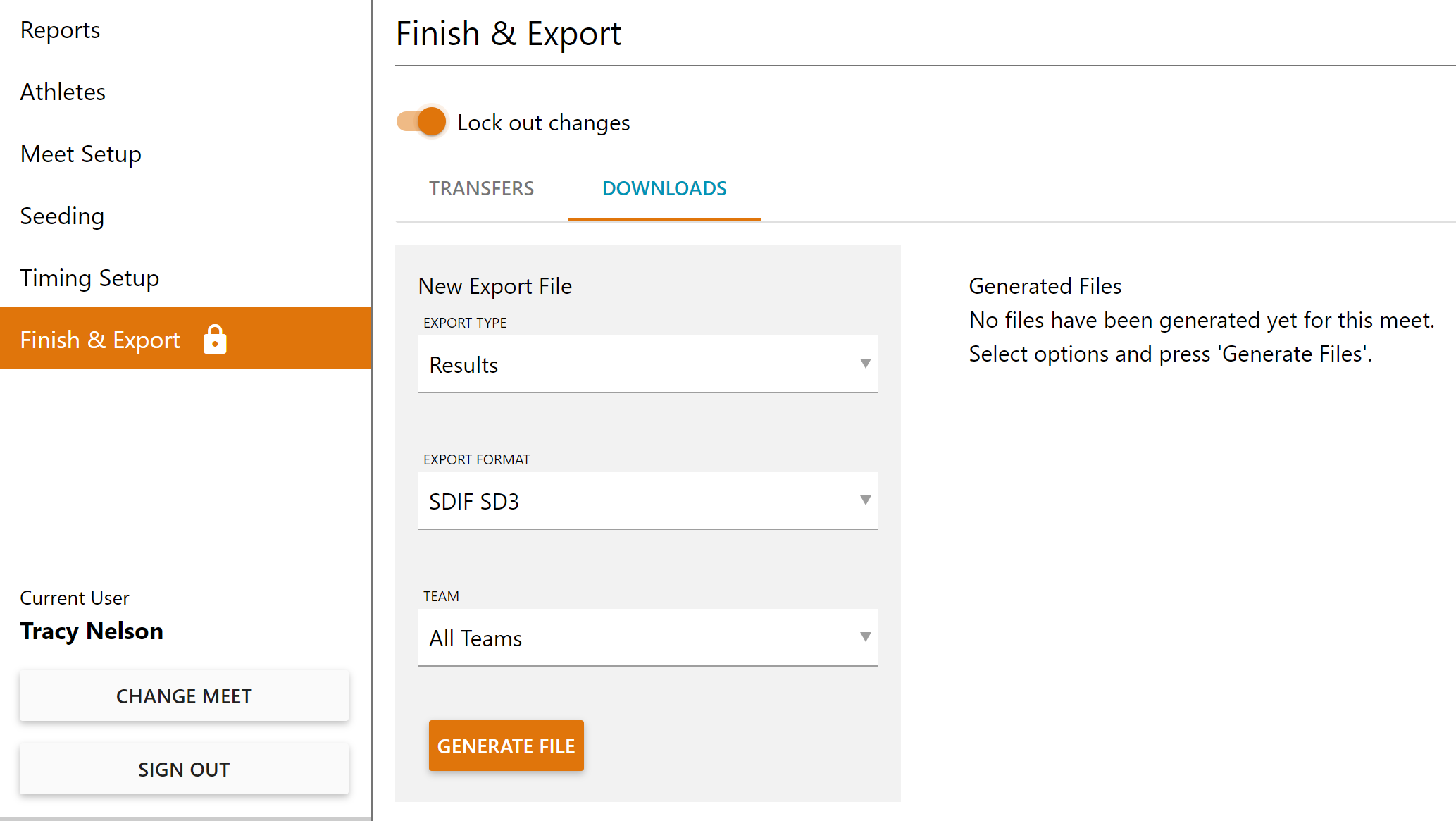 See ➞ Meet Maestro File Download Options
---
Submit Results to USA Swimming
If you ran a sanctioned virtual meet, submit the SD3 results file to your LSC Times Officer.
If your meet was a non-sanctioned virtual meet, email SD3 results file to virtualmeets@usaswimming.org.
---
>>Note: Meet Maestro accounts come with limited-access SwimTopia accounts (a segment of the "Manage Team" interface). If you access our Help Center, you will see articles detailing other SwimTopia features that are available to those with a full SwimTopia account.