Meet Maestro is a complete swim meet management system! Here are the steps to get started with your new Meet Maestro account.
>>Note: All SwimTopia team management accounts already come with Meet Maestro --
There is no need to sign up for a new account if your team is using SwimTopia.
---
Covered in this Article:
---
Sign up for Your Meet Maestro Account
IMPORTANT: If you already have a SwimTopia account or a Meet Maestro account, skip this step. You already have Meet Maestro.
Create a Meet Maestro account by visiting signup.swimtopia.com/maestro. We'll send you a welcome email with the info, links and tips you need to get started.
---
Set up Team Information
Review and update your team name, team abbreviation, pool configuration, and time zone.
---
Set up New Admins
When you set up your account, you'll automatically have Meet Administrator privileges. If other people on your team will help set up and run meets, you can assign them to the role "Meet Administrator."
Go to People > Add New Parent (any non-swimmer is a "Parent" in SwimTopia). Enter the other admin's information and click Create.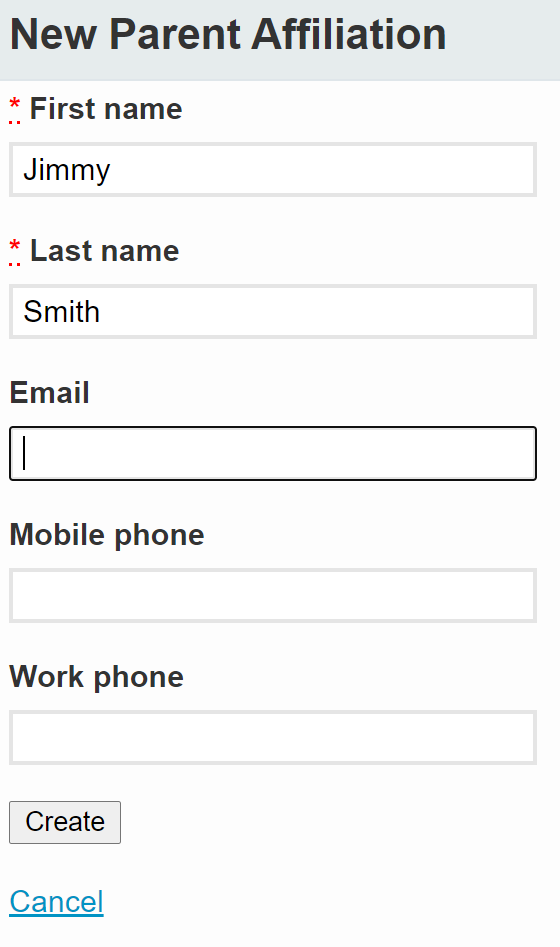 Go to Roles > Assign Roles. Click Add/Remove, then begin typing the new admin's name into the Role Assignment field.
---
Import Your Roster and Time History
If you'd like to create your meet entries in SwimTopia, we recommend you import your roster and time history.
Team Manager: We can import your meet results and team roster. This will provide you with past Meets (including all the events that make up a meet) that you can copy to make your new season's schedule. It has the side-benefit of importing the parents' and kids' information as well.
➞ Import Team Roster & Time History (Active/Hy-Tek)
Team Unify: We can import your team roster from your existing TeamUnify database into your SwimTopia website. TeamUnify doesn't appear to make your team's time history available for download. If your team roster and time history are available in Team Manager, you'll have better results using a Hy-Tek export.
➞ Import Team Roster & Time History (Team Unify)
Swimmingly etc.: If your team does not use Active/Hy-Tek's Team Manager or TeamUnify, you can upload your roster by sending an Excel spreadsheet to us in the exact format outlined here.
➞ Import Team Roster (Excel spreadsheet)
---
---
>>Note: Meet Maestro accounts come with limited-access SwimTopia accounts (a segment of the "Manage Team" interface). If you access our Help Center, you will see articles detailing other SwimTopia features that are available to those with a full SwimTopia account.