Once you've finished entering all data for the meet, you'll go to the Finish & Export tab, found under the Meet Maestro Settings (gear icon).

Tip: Before exporting results, ensure that all events are complete and scored (i.e. there are no "yellow" bars on your Event Status Bar). Once your Event Status Bar is all "green" you can Export Results to each team.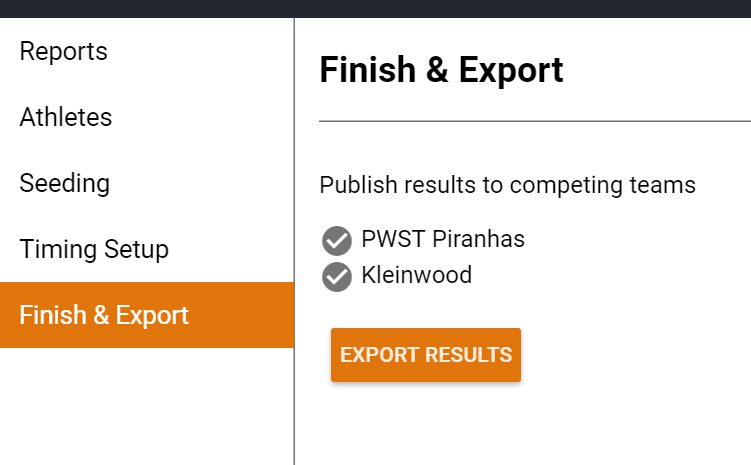 Note: The dialogue box does not show when the export is complete, but after a minute or so it will be complete and you can check your SwimTopia team site for the results.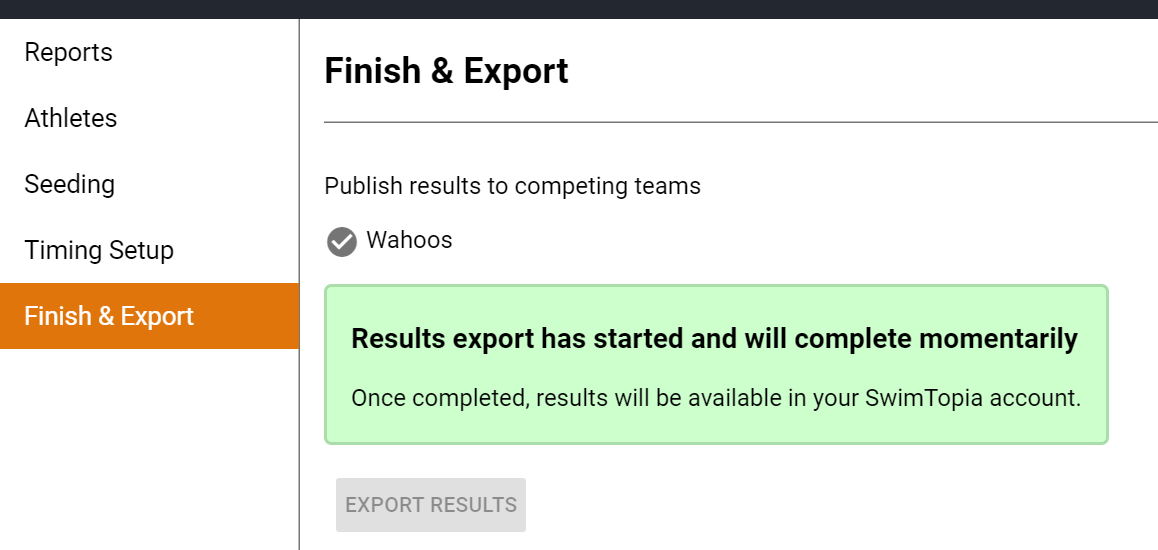 Tip: If you click "Export Results" a second time all results in each team's SwimTopia sites will be updated with any edits made in Meet Maestro in the interim. If result edits were made in a team's SwimTopia site under Results > Edit, those edits will be replaced by the exported results.
Tip: Once you close the meet in Meet Maestro you can return to the same meet from your SwimTopia team site via Schedule > Select Meet Name > Entries > Merge/Export and then re-clicking the "Run Meet" button. Do NOT re-merge the meet.
Results (including scores) will automatically upload to:
Each team's Results tab of the corresponding meet on their SwimTopia site.
The Athlete Performance reports (Reports tab within SwimTopia).
The per-family "My Account" swimmer time history pages within SwimTopia. 
Do you want to display the full meet results on your SwimTopia site for your team? Go to our next topic below for details...