Seeding update options are found under Meet Maestro Settings (gear icon).

The seeding tab allows you to pick events to re-seed in the case of a large number of scratches or deck entries. You can pick one event, a range of events, or all events.
>>Note: Re-seeding makes any pre-printed heat sheets or timing sheets obsolete.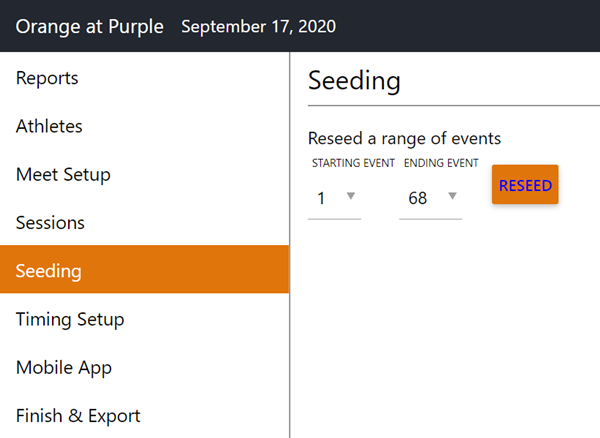 ---