Seeding update options are found under Meet Maestro Settings (gear icon).

The seeding tab allows you to pick a starting and ending event to re-seed in the case of a large number of scratches or deck entries. If there are multiple sessions in the meet, the Sessions menu will display to select the applicable session to reseed.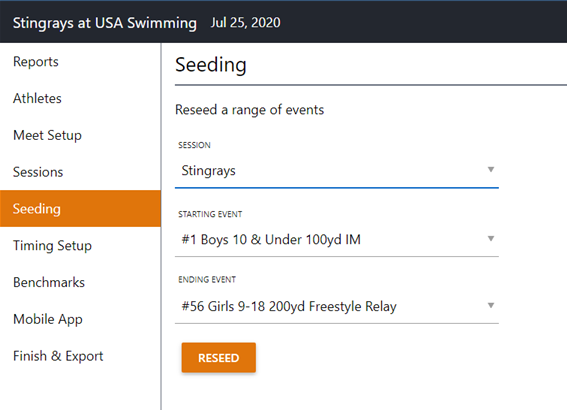 If results are detected in any events within the reseeding range, a message will display with a call-to-action to CONFIRM the reseeding should still take place.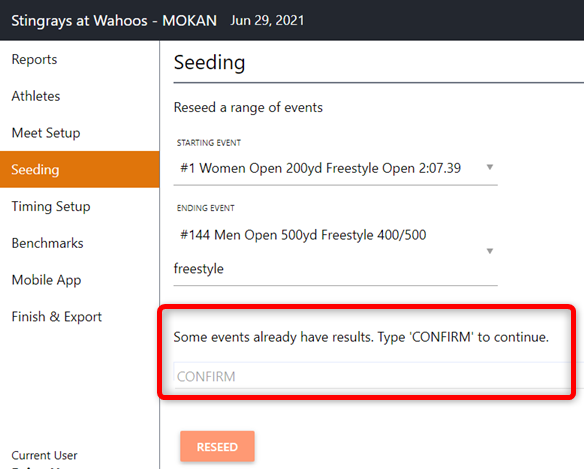 >>Note: Re-seeding makes any pre-printed heat sheets or timing sheets obsolete.
---