From any public photo stream or album that you would like to embed, click on the photo that you want to appear as the "cover photo" for the embedded Album. 
Click the Share icon to open the Sharing menu.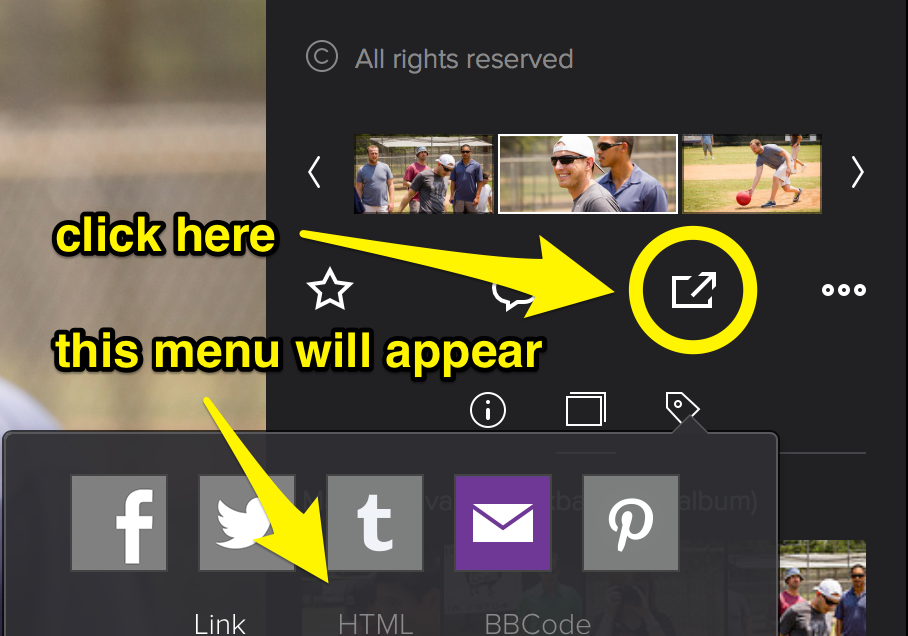 In the sharing menu, choose the HTML tab, select a size (I chose Medium here; you can set any size/dimensions in the HTML embed code later), and choose the Embed option.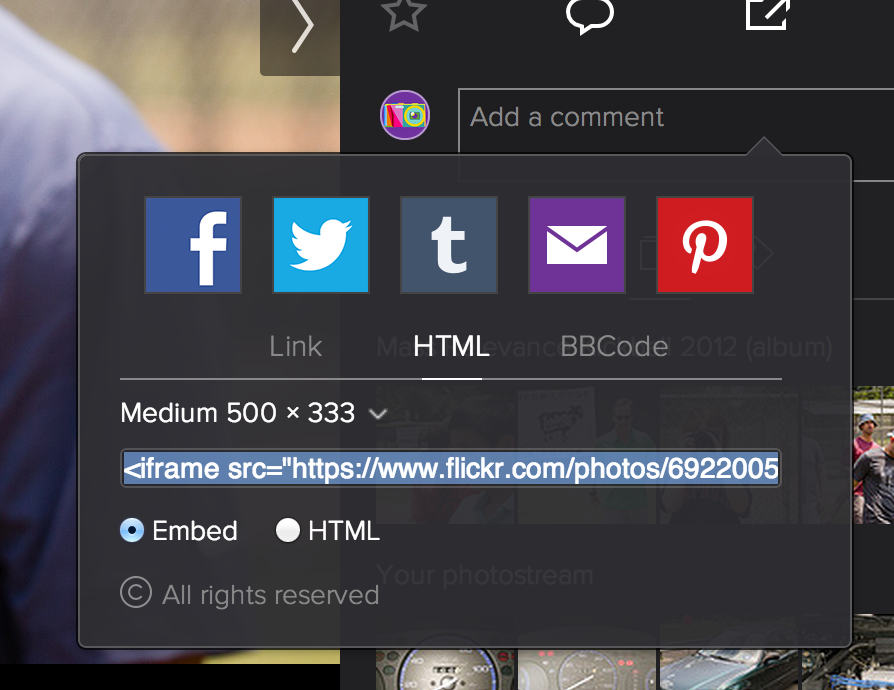 Copy the highlighted HTML embed code (starts with <iframe src="https://...) to your clipboard.
Paste the code into a new Text Snippet on your SwimTopia site as described in the main "Embed a Widget" article.
See this tutorial for more info on slideshows in Flickr.