SwimTopia Snippets allow you to add many different kinds of content to your website. For more information about using Snippets, see our article, Working with Snippets to Create and Edit Page Content, or view our short video about Working with Snippets.
Text Area Snippet
This is the most free-form and flexible snippet that you can include almost any content you can think of.

You can enter a title for your new text area, choose if you want it to be displayed normally or as an announcement, then type or paste your text into the box and customize it using the formatting palette.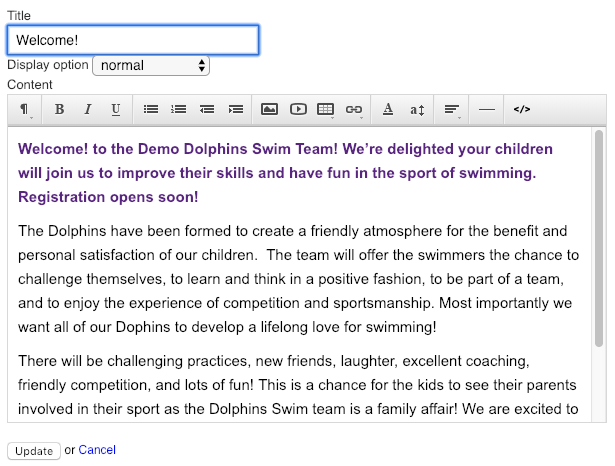 Choosing a normal display option will make it appear on the site with no additional flair and rely on the page background color.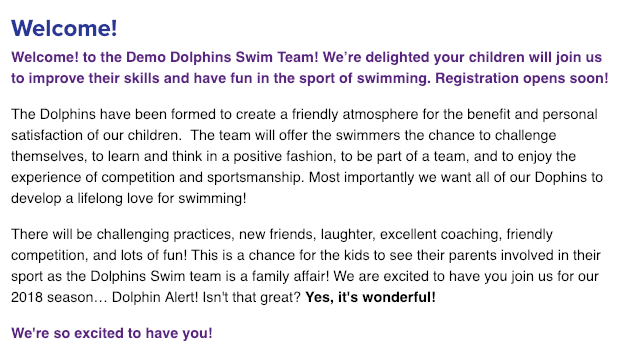 When set to display as an announcement, text will be highlighted with your site secondary or announcement color to stand out on your page.

Click Create to save your changes or Cancel to exit.
Text snippets, news posts, and communications messages all use the Redactor WYSIWYG html editor. To add images to the text areas using this html editor, see this FAQ about inserting images.