If you need to issue a refund for an invoice paid through WePay, including when you want to refund registration, you will need to navigate to your WePay Configuration page. Access this via Manage Team > Settings.
Click the "Account id" link to go to the WePay site. You'll need your WePay credentials and so on to continue.
Once there, go to the Transaction List and click the transaction you need to refund.

In the Transaction details screen, click "Issue Refund".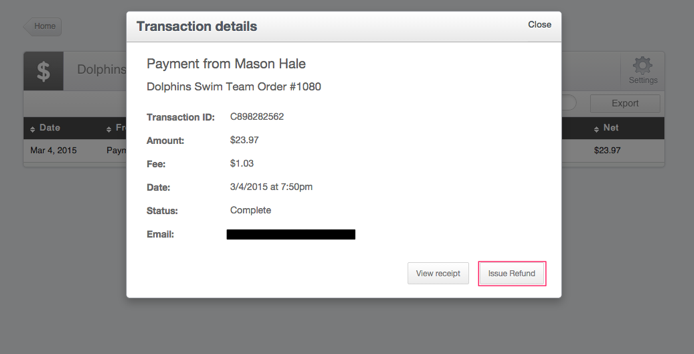 Finally, Confirm Refund.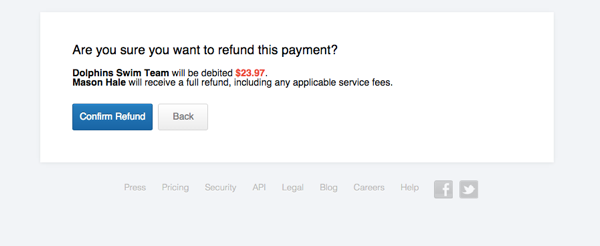 If your WePay account reaches a negative balance due to a refund or chargeback, WePay would recover the net amount owed by directly debiting from your linked bank account.