Looking for help? There are many ways to receive SwimTopia support:
---
Covered in this Article:
---
➧

Explore our self-service Help Center
Answers can likely be found within our detailed articles
Support topics are organized into categories on the home page
Type a subject into the search field at the top of any page in our Help Center
---
➧

Contextual help from within "Manage Team" on your SwimTopia site
Click the "Help Center" link in the top right corner of any "Manage Team" page

Click the yellow "Help" bubble in the lower right corner of any "Manage Team" page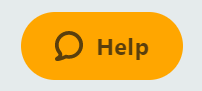 ---
➧

Submit a support ticket
Click Submit a request at the top of any page here in our Help Center. A Customer Happiness Specialist will follow up asap.
---
➧

Phone Support

Your friendly Customer Happiness team is available by phone! 877-856-2940 (Option 2)
>>Note: We answer the phones and reply to tickets from 9am-6pm Central Time. After hours and holidays you can leave a message and we'll return your call or reply to your ticket asap.
---
➧

Workshop Webinars - Free, Focused SwimTopia Training
Attend or watch a pre-recorded version of our Workshop Webinars to dive deeper into specific topics like website style & content, online registration, volunteer coordination, or meet entries. Get an in-depth tutorial and have your questions answered in real-time.
---
➧

What's my browser?
To troubleshoot your issue, we may need to know the type and version of your OS (operating system) and web browser. This site will provide a summary of the details and also gives you a handy link which you can send to us along with your support request: http://www.whatsmybrowser.org/
---
➧

WePay Customer Support
➞ See the WePay Customer Support website. We also have a WePay FAQs Help Center article that may answer your questions.