SwimTopia Diving Support
Note: Currently, SwimTopia supports adding diving events to your swim meets, and entering athletes into these diving events. SwimTopia does not support dive score formatting through results import, or scoring dive events separately from swim events. We are happy to work with customers to explore diving requirements and enhance our product offering in this area. If interested, feel free to document your requirements by submitting a support ticket.
1. Add Diving Events
Once you have created your swim meet, use the "Add Event" menu to add your diving events. For more information on creating a swim meet, review our Quick-Start Guide to Setting Up Meets.

Gender: Girls/Women, Boys/Men, or Mixed
Age Range: Team Setting, Open, or Custom
Dives: 3, 4, 5, 6, 11, or Custom
Height: 1Meter, 3Meter, and Platform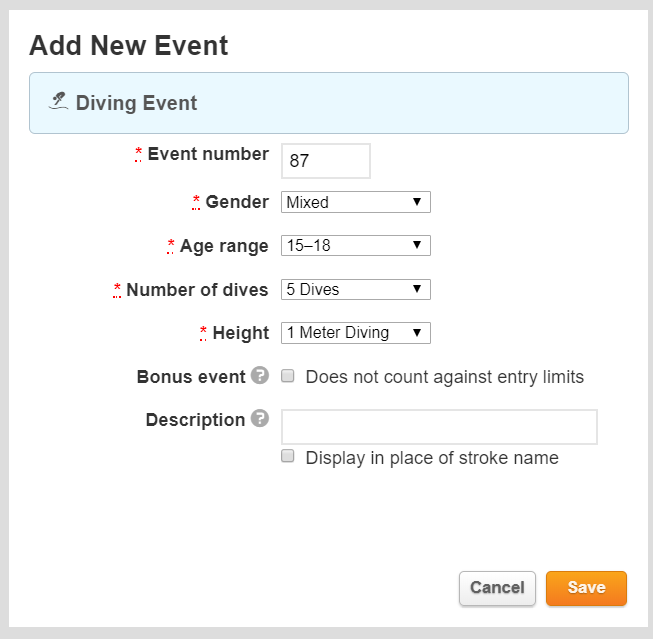 2. Enter Athletes in Diving Events
Individual Entry: Use pencil icon
Bulk Entry: Select "Edit Entries"