Athlete Roster & Parent Information
From Manage Team > People, choose a season from the menu in the Season selection list and click Search. This will list each member who was active on your team during that season.
Meet History
From Manage Team > Schedule, choose a season from the list in All Meets & Events. This will show each meet that contained results from your history export.
Click on a meet to view entries, events and results that were loaded. Only imported meet events will be added from the history export.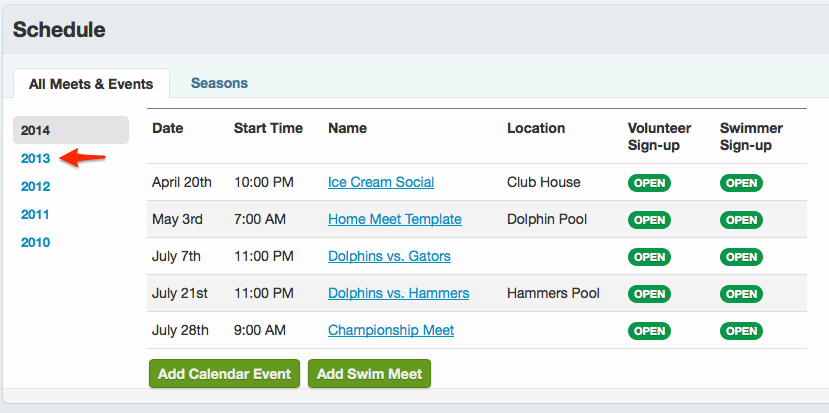 For instructions on getting your Team Manager or Team Unify data imported into your SwimTopia account ➞ See the instructions in the Team Roster and Time History tutorial.
To export your roster ➞ See our Exporting Athlete/Team Roster Report article.